(Games & Entertainment::Card) Canasta for Windows 5.2.1 by Bitz & Pixelz Games
Canasta is a popular strategy card game for Windows 98/ME/NT/2K/XP/Vista. Play against the computer or another person over the Internet. If you like games like Solitaire and Hearts, you'll enjoy Canasta too. Score by melding cards and making Canastas (seven cards of the same rank). There are 3 skill levels, resolutions up to 1280x1024, load & save, highscores, win ratio, selectable cardbacks and configurable sound & music.
OS Support: Win98 WinXP Windows Vista
Download Link: Download Canasta for Windows 5.2.1 (1.25 MB)
Downloads are not scanned or verified by DownloadWindowsPrograms.com. Download at your own risk. Be sure to have up-to-date virus protection.
Buy Canasta for Windows ($19.95)
Program Webpage: Canasta for Windows 5.2.1 Website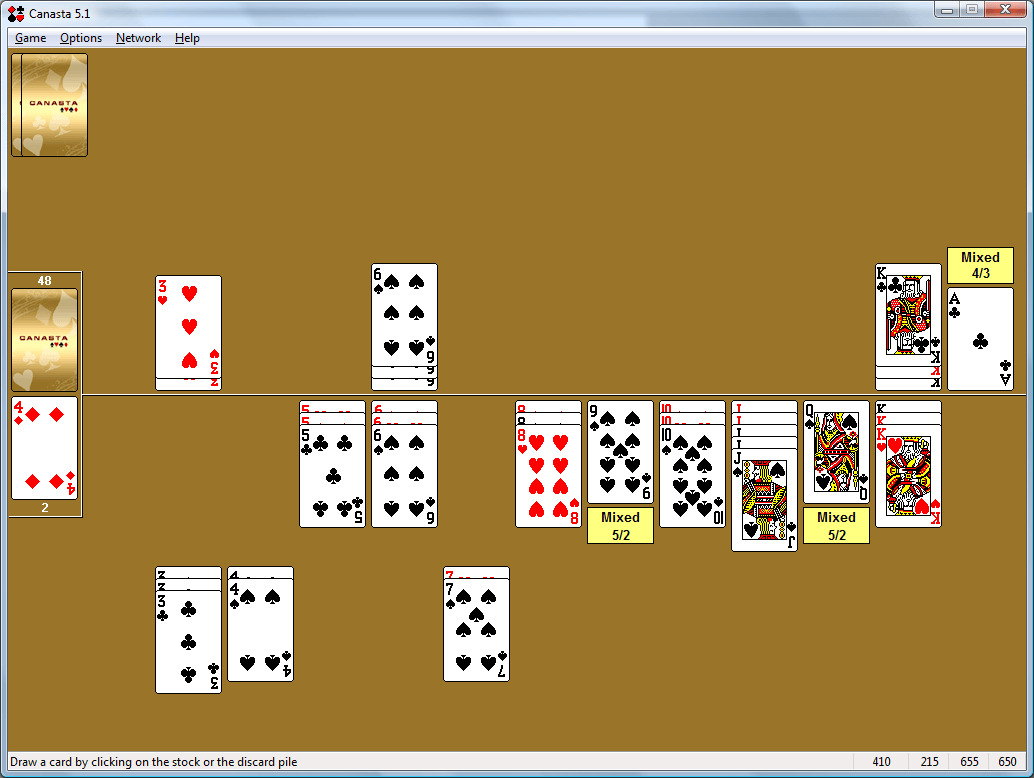 Released 2008-09-02 [Shareware]