(Network & Internet::Network Monitoring) Net Meter 3.6.0.429 by Hoo Technologies
Net Meter monitors traffic through all network connections on current computer, and displays real-time graphical and numerical downloading and uploading speeds. The software supports to display transfer rates of multiple network connections at the same time. It also logs network traffic and provides daily, weekly, monthly, and summary traffic reports. And start days of week and month are customizable. The program allows you to setup a notification to get an alert when you exceed a certain amount of bandwidth usage. And, traffic stopwatch enables you to test bandwidth speed of connections. You can also record transfer rates of connections in plain text or Microsoft Excel CSV format. Net Meter works with the majority network connections including phone modems, DSL, cable modem, LAN, satellite, wireless, VPN and more. The software is fully compatible with Windows 98, Windows Me, Windows NT 4.0, Windows 2000, Windows XP, Windows 2003, and Windows Vista.
OS Support: Win98 WinXP Windows Vista
System Requirements: CPU MMX 133, 32MB RAM, 5-10MB free disk space
Download Link: Download Net Meter 3.6.0.429 (0.91 MB)
Downloads are not scanned or verified by DownloadWindowsPrograms.com. Download at your own risk. Be sure to have up-to-date virus protection.
Buy Net Meter ($24.95)
Program Webpage: Net Meter 3.6.0.429 Website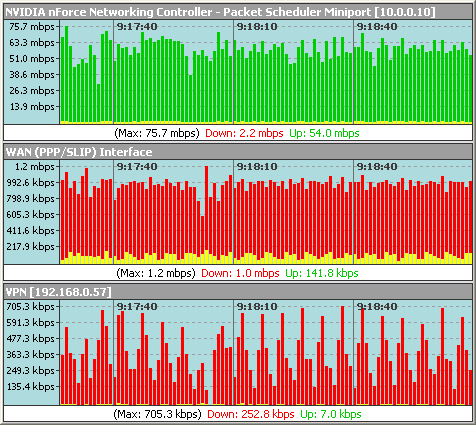 Released 2008-08-15 [Shareware]