(Graphic Apps::Font Tools) WinFontsView 1.10 by NirSoft Freeware
WinFontsView is a small utility that enumerates all fonts installed on your system, and displays them in one simple table. For each font, WinFontsView draws 5 samples of the font in different sizes, in order to allow you to easily find and choose the desired font that you need. WinFontsView also allows you to view the fonts as Bold, as Italic or with underline, as well as it allows you to export the fonts list into html file. If you need to find a font in non-English character set, WinFontsView also allows you to choose the right characters set of the fonts and to type the characters displayed in the sample text of each font.
OS Support: WinXP
Download Link: Download WinFontsView 1.10 (0.04 MB)
Downloads are not scanned or verified by DownloadWindowsPrograms.com. Download at your own risk. Be sure to have up-to-date virus protection.
Program Webpage: WinFontsView 1.10 Website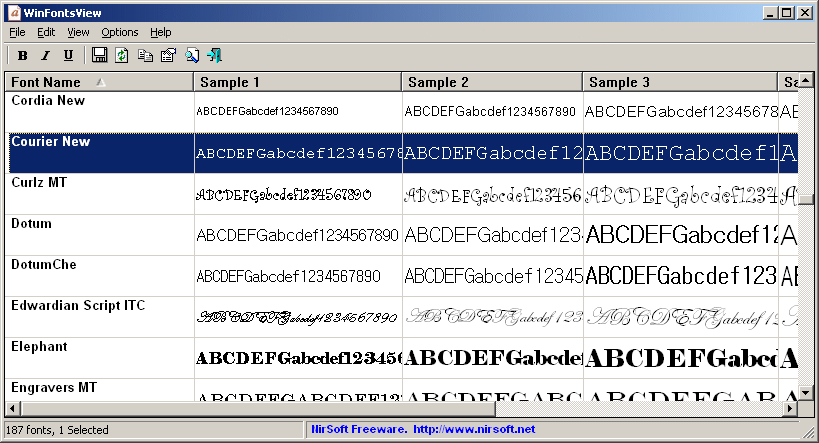 Released 2011-10-09 [Freeware]